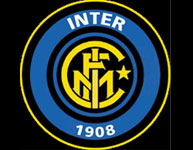 Inter Milan vs Milan
Stadio San Siro Meazza
Here You can buy tickets for the match between Inter Milan and Milan. You can see when Inter Milan has it's next home game on Stadio San Siro Meazza against Milan on the list below.
Read more about the match Inter Milan vs Milan here.
The Derby della Madonnina between FC Internazionale Milano and AC Milan is one of the biggest football matches in Italy, Europe and the world.
AC Milan was founded as a football and cricket club by English residents in Italy. The club was supposed to include people from several different nationalities, but players and management turned out to be mostly Italian citizens. Therefore a group of Italians and Swiss nationals, disappointed by what the club turned out to be, decided to leave and start a new, more international club: Internazionale FC.

But why Derby della Madonnina? The great Gothic cathedral of Milan, the Duomo, is the heart and center of the city. Derby victories and league titles alike are celebrated there, under the statue of the Virgin Mary, the Madonna, best known as the Madonnina. Hence the name.

As both Inter and Milan share the same stadium, the majestic San Siro/Giuseppe Meazza (depending who you're talking to), it is not only important to win the match on the pitch, but even the one on the stands. Rumor has it that football choreographies as we know them originated in Italy, with thousands of fans on the stands holding sheets of paper or flags to create unpretentious scenarios. Nowadays what the tifosi can pull off, be it in favor of nerazzurri or rossoneri is nothing short of sensational and breathtaking. One could say that it would be worth to buy a ticket only to watch the supporters do their thing in Milan's Curva Sud or Inter's Curva Nord.

In this transfer window, the new owners of the clubs (both Chinese investors, for a derby in the derby) spent a huge amount of money to bring the two teams back at the pinnacle of Serie A, after some years of not particularly exciting results. Therefore, we would suggest not to miss this derby. But even if the teams should fail to perform, remember: it is oftentimes the match on the stands that makes the Derby della Madonnina something special, a match all football lovers should watch live at least once in their life.


Matches 2017-18
Inter Milan vs Milan
SAT, 14 OCT 2017 or SUN, 15 OCT 2017

Past matches
Inter Milan vs Milan, SAT, 15 APR 2017

Inter Milan vs Milan, SUN, 13 SEP 2015

Inter Milan vs Milan, SUN, 19 APR 2015

Inter Milan vs Milan, SUN, 22 DEC 2013

Inter Milan vs Milan, SUN, 24 FEB 2013

Inter Milan vs Milan, SUN, 06 MAY 2012

Venue info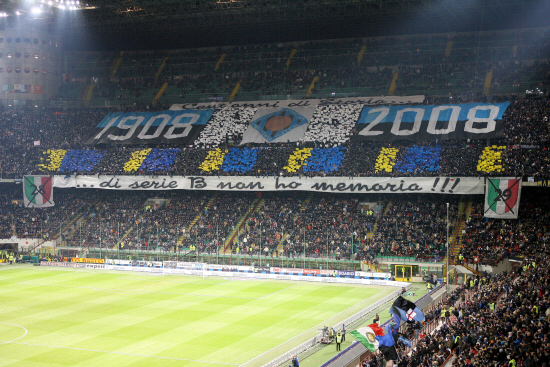 Stadio San Siro Meazza
Capacity
85.000
Address
Via Piccolomini 5, 20151 Milan


View map
Directions