Fiorentina vs Sampdoria SUN, 10 NOV 2013, 20:45
Info
Fiorentina vs Sampdoria played: SUN, 10 NOV 2013, 20:45, Stadio Artemio Franchi

Please note:
* Please note that a weekend match can be transferred from Saturday to Sunday, or the other way around, and that a midweek match can change between Tuesday and Wednesday! These changes can take place close to the matchdate - please take this in consideration when you plan your trip to Italy!
* You will NEVER get any single seats. You will always get seats next to your friends, right in front or right behind your friends if you book together. This is our guarantee from us to you!
* The tickets will be delivered to your hotel in Italy. The tickets will be delivered the day before the match.
* You will always be seated among home supporters or in a neutral zone.

Read more here, before you complete your booking.

Below you find more information about seating and categories at the arena.
From $ 39.90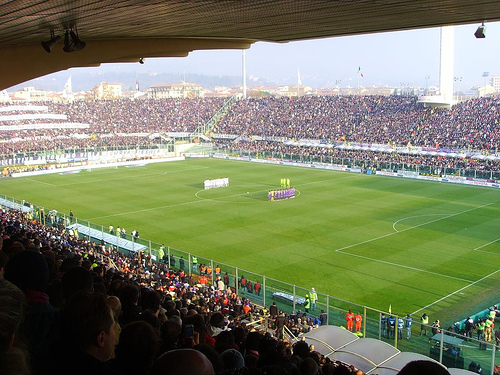 Info
Stadio Artemio Franchi
Capacity
47.000
Address
Viale Manfredo Fanti 14,
50137 Firenze


View map