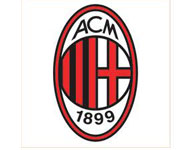 AC Milan vs Juventus FC
San Siro Meazza
Here You can buy tickets for the match between AC Milan and Juventus FC. You can see when AC Milan has it's next home game on San Siro Meazza against Juventus FC on the list below.
Read more about the match AC Milan vs Juventus FC here.
AC Milan and Juventus have one thing in common, their hatred for Inter. The hate of the Milano's second team makes it easy for both Juventus and Milan to "forget" each other, until it's time to meet, of course.
But this year may mark the start of a new era of hatred between the two Italian giants after Milan "stole" (this according to Juve supporters, but Milan paid around 40 million euros for the transfer) center back Leonardo Bonucci from La Vecchia Signora. Milan's new Chinese ownership wants to impress, and after a brilliant transfer window, they are ready to challenge Juventus for the title, after several years far from what the supporters expected.
Juventus has lost one of the key elements of their solid defense but secured some stars during the transfer window (Douglas Costa from Bayern München above all) to make sure a record-breaking 7th league title in a row is more than a remote possibility.

Be sure not to miss the first year of big clashes between Rossoneri and Bianconeri in quite a while!


Matches 2018-19
AC Milan vs Juventus FC
SUN, 11 NOV 2018

Past matches
AC Milan vs Juventus FC, SAT, 28 OCT 2017

AC Milan vs Juventus FC, SAT, 22 OCT 2016

AC Milan vs Juventus FC, SAT, 09 APR 2016

AC Milan vs Juventus FC, SAT, 20 SEP 2014

AC Milan vs Juventus FC, SUN, 02 MAR 2014

AC Milan vs Juventus FC, SUN, 25 NOV 2012

AC Milan vs Juventus FC, SAT, 25 FEB 2012

Venue info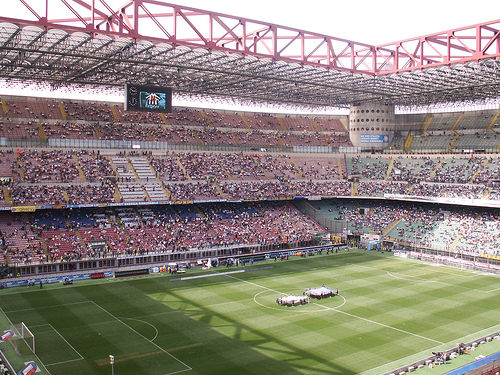 San Siro Meazza
Capacity
85.000
Address
Via Piccolomini 5, 20151 Milan


View map
Directions